Kashmir is heaven on earth, and it is a dream destination for every couple. Every couple wants to visit the place at least once in their lifetime. Accordingly, for Couples who seek relaxing and short yet rejuvenating trips, Kashmir fits into their menu quite well. In addition, low budget packages of Kashmir make it perfect for everyone.
However there are few important things that you must keep in mind while staying at Kashmir.
Important things to Mind In Kashmir
POSTPAID SIMCARD IS A MUST. You can not get Prepaid in Srinagar with your ID Card, so arrange a POSTPAID sim while traveling to Srinagar

.

Baksheesh in Kashmir is extremely common. Even for a small insignificant service, a vendor would ask the baksheesh. Keep the hand tight, otherwise, the total baksheesh throughout the trip would be higher than the food bills.

The commission is a trend in Kashmir and throughout India. Driver, Shikara, seller, vendor, and shops in the floating market all work in unison to extract a big amount for commissions. If you like something very much, which makes buying irresistible, don't still buy it. Bargain as hard as possible, and still do not buy it. You will find the same stuff or things somewhere else. Compare the prices and bargain yet again to figure out the right price. Maybe you can buy it after comparing the same items at 3-4 shops in different markets.

Saffron, sold at Shikara's, at INR 100 per gram is FAKE. So beware from Nakkals. Saffron is not so cheap to buy.
NAKKALO SE SAVDHAN.
Anything sold, during Shikara ride, is highly highly overpriced. It is almost 10-12 times of the actual cost.
Gulmarg

Carry Good Goggles as snow hurts eyes on a sunny day.

To reduce the wait time at the ticket counter, you can hire a guide. The guide will ask you INR 500 per hour, but there are no hourly charges at Gulmarg. You must get a decent chap at INR 300-500. You must bargain hard. No Baksheesh, Please.

The distance between the Gandola counter and the parking lot is around 1KM. So you can easily walk to the counter, so do not fall into the trap.

Every vendor will pursue you very hard, and you just ignore them as hard as possible.

In winters for Phase 1 & 2 and in Summers for Phase 2, you would need to rent shoes, jackets, gloves, and many more items. The driver would stop at a particular shop for his commissions. We would recommend you to choose wisely and quote 20-30% of the quoted price. However if you are planning to visit Gulmarg, Sonamarg, and Pahalgam, then you must purchase Rubber Shoes and Gloves from Srinagar local market. It would hardly cost 400-500, but renting them, again and again, would cost way more than 400-500.

There are no fixed charges of activities at Gulmarg, so use bargaining powers as much as possible.

If Phase 2 is open, Spend as much time as possible at Phase 2. In winters, Phase 1 has enough snow so Phase 2 is not that mandatory if you want to avoid AMS (Acute Mountain Sickness) or breathing problems.

Gulmarg does not have anything much to visit, consider Gandola is the only important attraction here.
Pahalgam

Srinagar vehicles are not allowed to take you for local sightseeing at Pahalgam. You need to hire another local vehicle (Associated with Pahalgam Union) for sightseeing.
The best bet is to ask the driver to take you to the Taxi Stand. Hire a fixed-price cab at Taxi Stand for the trip. Rates are displayed on the board.
In addition, some sights are not opened due to weather-related issues you will be well informed and charged accordingly by the Union.
Many new resorts have opened near Pahalgam (approximately 15-16 Kms away from Pahalgam.) If you want to stay in Pahalgam (center), you either have to shell out huge money or choose a shady place. Places near the Lidder river are plenty, economic and comfortable.
Sedan vehicles for Aaru Valley, Betab Valley, and Chandanwari cost INR 2000-2200 approximately.
Driver must take you to the Taxi Stand. If he is denying to take you to the taxi stand, you must inform your operator immediately.
Betab Valley is a garden where the Betab movie was filmed. Since that time, this garden is the recollection of all the shots filmed here.
Aaru valley is a valley with well-marked places which you can visit on either horses or foot.
Chandanwari is again a valley little higher than Aaru. Here you will need to hire pony/horse yet again.
You must avoid BISARAN ie Golf Course. You can visit this with Pony/Horse and 4 hours trek is dangerous and unworthy. The driver will insist on you hard, yet the time spent, to and fro Bisaran, is not really worthed.
On the way to Pahalgam, you must visit Anantnag. It has two famous old temples which were excavated by ASI.
On the way to Pahalgam, the driver would stop at SAFFRON/KESAR shops. Please do not buy KESAR here. You are not an expert in Kesar Quality, so authenticity and prices may mismatch. A BIG NO, PLEASE.
Sonamarg
Srinagar vehicles are not allowed to take you for local sightseeing at Sonamarg as well. You need to hire another local vehicle from Sonamarg Union for the local sightseeing.
The Best bet is to ask the driver to take you to the Taxi Stand. Hire a fixed-price cab at Taxi Stand for the trip. Rates are displayed on the board.
Zero Point is the Main attraction in Sonamarg. The vehicle should charge you around INR 3,500/-.
Driver must take you to the Taxi Stand. If he is denying to take you to the taxi stand, you must inform your operator immediately.
In winter, you would need Rubber Boot, Gloves, Jacket, and many other relevant items. So rent them only after bargaining them hard.
Srinagar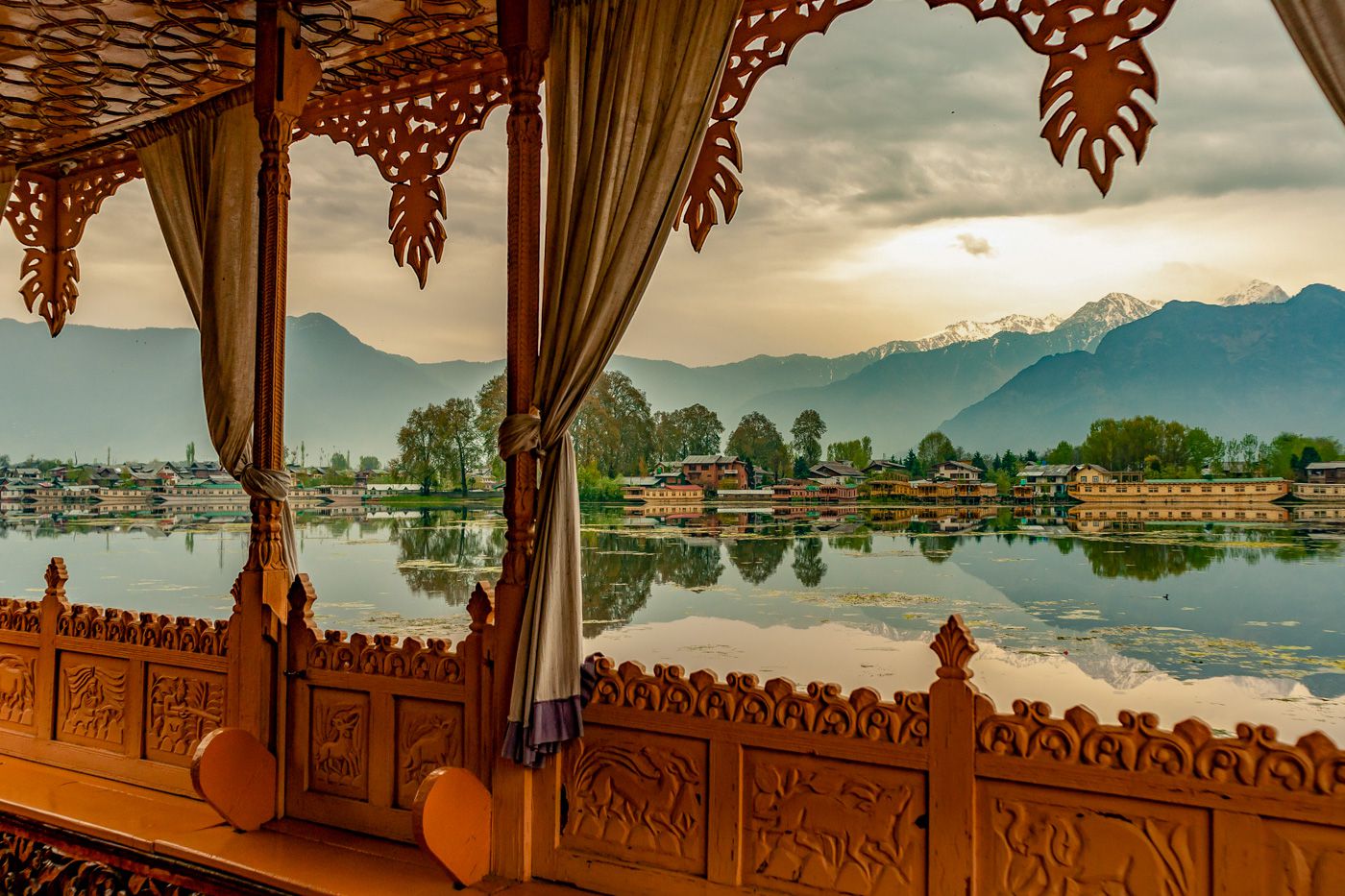 Srinagar has many sights to visit, including Nishat Gardens, Chashme Shahi Garden, & Pari Mahal (Popularly Known as Mughal Gardens). The Best among them is Nishad Garden.
Other Sights include temples and mosques. Shankrachrya Temple is on Hill Top, and Hazrat Bal is within the city. You can visit both as per your interests.
The main attraction of Srinagar is DAL Lake and the market Nearby.
The Usual rate for Shikara Ride is INR 500 for one hour and INR 800 for two hours. Two hours are more than enough for a Shikhara Ride. Driver/Boat people would try to sell you the package at INR 3200/- for 11 points or 1,600/- for 4 points, but ignore everything. You must hire a boat at rates as mentioned above. Avoid additional Baksheesh.
Do not purchase from the Floating Market and the Meena Bazar. Items/artifacts are very costly.
Do not purchase Kesar/Saffron from friendly-looking people at Houseboat, Shikara, and anywhere.
If you know the quality of Kesar, head to Lal Chawk at Government approved shops and buy Kesar. Government-approved shops are available for Shawls, and other artifacts are per your shopping list. Though these shops are costly, you would not be duped with quality.
Fixed-price shops at Chashme Shahi offer good bargain value.
Though we do not promote alcohol consumption, you can use brandy (5-10 ml) to ward off the cold in winters.
You would need to climb 300 odd stairs to reach the Shankaracharya Temple. Please visit if you are ready to climb so many stairs. Though, for youngsters, the panoramic view of Srinagar city from the top is worth the climb.
You must leave your phones & wallet behind at the army checkpoint to visit the Shankaracharya temple. So you can not take any pictures.
Covid Guidelines (25th July 2021)
On arrival at Srinagar Airport, Antigen test is conducted. If you are tested positive, you would be sent to quarantine for 7 days in Srinagar. So to save yourself, we recommend you to get a RT-PCR report. Provide your sample within 72 hours of flight departure and get the results. If you have -negative RT-PCR report, you would not face any issues in Kashmir.
These points are very important for a nice trip to Kashmir.
If you have any queries and questions about the sight, please add a comment. We would answer you as soon as possible. If you are planning to travel to Andaman, Kerala, Rajasthan, Ladakh, Kashmir, Jain Tirth Yatra, Meghalaya, Sikkim, and any other place, give LazYatra a chance to plan it for you. You can call me at +91-9540-611-889 or +91-9911-61-5555 or mail us team@lazyatra.com