To create more awareness about the actual hotels rooms and pictures, we are sharing the pictures that are either shared by the hotel management or taken ourselves.
Ocean Tree Beach Resort is nestles on the soft white sands of Vijay Nagar Beach situated about 5 kms from the Jetty tourists would have easy access to famous sightseeing points in the Island.
Hotel has different category of rooms starting with Deluxe (4 Rooms), Villa (4 Rooms), Villa Plus (10 Rooms) and Honeymoon Suite (2 Rooms).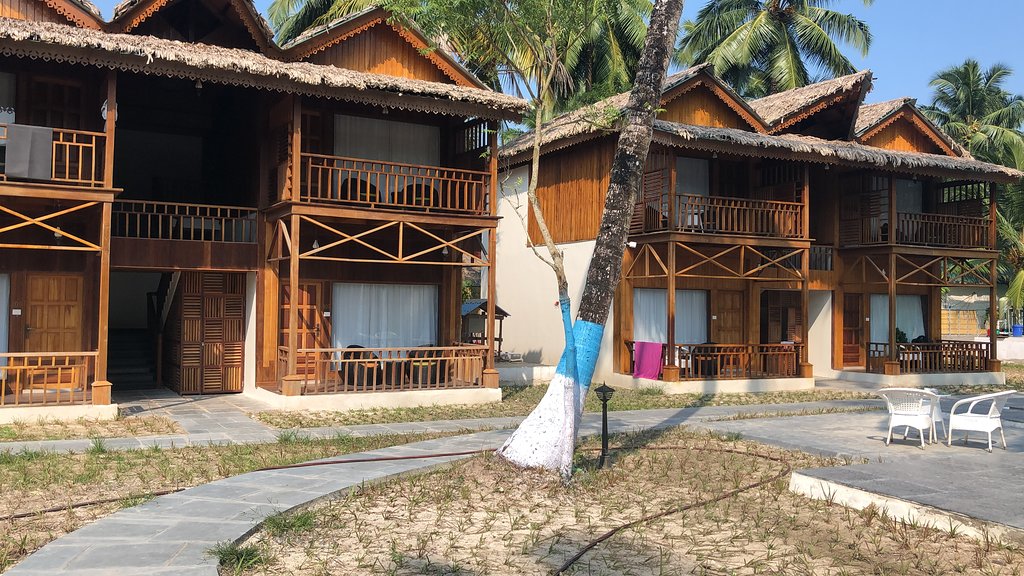 Deluxe rooms are right above the reception and Other category rooms are cottages infront of pool. Only difference between Villa and Villa Plus is that Villa Plus has attached bathtub else both are the same. Similarly the difference between Honeymoon Suite has Jaccuzi. Rest everything including room decor is exactly same in all the rooms & cottages.
Pro's :-
It has a private access to beach.
It has both pool and beach.
Location, hospitality, food, everything is good.
Enjoy sunrise at their private Beach.
Enjoy jacuzzi with rain shower with honeymoon decoration in Honeymoon suite rooms.
Con's
Deluxe Rooms are not spacious and right above reception.
Cake is expensive (Rs 4000+Gst).
It is budget friendly luxurious beach resort and has all kind of categories for family, Honeymoon couple and kids friendly enviornment too. we would surely recommend you to plan your stay for your next trip to Andaman.
Review the video shot by our team while our own trip to Andaman in Jun, 2019